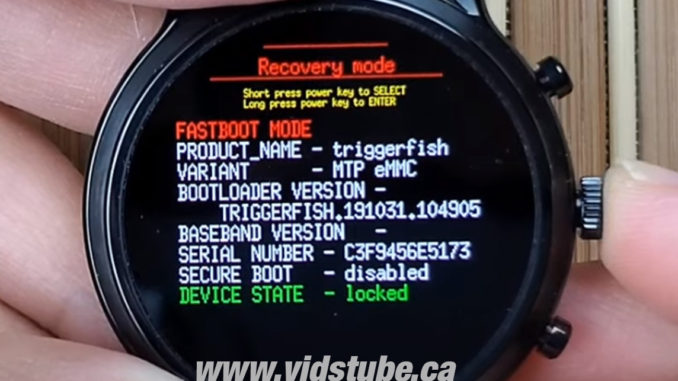 Do you own FOSSIL GEN 5 or any other wear OS smartwatch, YOU must know few things about it as described in this blog?
Alright, let me start by briefly introducing you to certain terms like soft reset, reboot, shutdown, restart, and flashing device. Basically, all these terms mean the same & that is – turning your device OFF & ON. Sometimes it is also referenced as power cycling which is ideally used for modems & router but it technically means the same. So let me start by showing you how to do all this Fossil Gen 5.
Everything that I will show you guys in this article may also work for most of the wear OS devices like Ticwatch pro 3, Oppo watch, Ticwatchpro 4gLTE, etc. So if you have a Wear OS device & any of these tips worked for you please comment down on this article so other people can know that as well.
There are certain instances where you may need to reboot your fossil gen 5 if it is slow, sluggish, glitchy or you just want to turn it off to save battery life when not in use.
There are few ways to do this the easiest way to do it is going in the menu by clicking the crown button & find settings, you can also find settings from the top drop-down menu > Go in the System > where you will find Restart & power off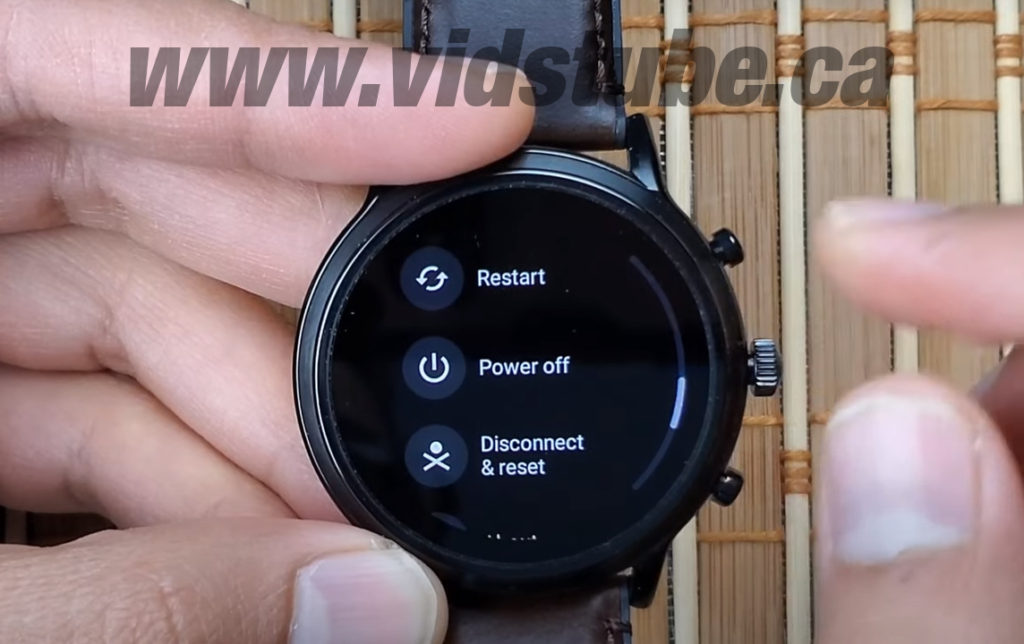 Clicking it will prompt you to confirm the action. Basically, when you select restart, your watch will turn off & after few seconds it will turn back on by itself & if you select the power of your watch will shut down & you have to turn it on manually by pressing this middle crown button. Doing either or will refresh your fossil gen 5 and this process is also referenced as a soft reset or reboot.
Now there is an alternate way to do this without going in the settings. So all you have to do is click & hold the middle crown button – until you feel a haptic vibration at which point you will get a pop up to either restart or power off your watch. Now once you click on any of those options you won't be prompted to confirm, as it did in the setting; it will just execute the task. What I have personally found is this way works the best if you have an unresponsive app or frozen screen as just doing this will take you out of that frozen app & you can click restart to clear off that glitch. So if you ever got stuck in an unresponsive app, don't panic, just format or reset your watch, try this trick first as it may help.
Now you probably want to format your fossil gen 5 in scenarios like, if you were to sell your watch or give it away to someone, before you do that you want to make sure to delete all the data before handing your watch OR sometimes you just want to restore your watch to original factory settings because of slow sluggish behavior, moreover this is also recommended in extreme situations where your watch has a glitch, some apps are not working at all or you want to delete all the data on it like apps, images, music, etc.
Now to do that lets Go back in the menu by clicking the middle crown button > Find Settings > click on system > where you will find option to Disconnect & reset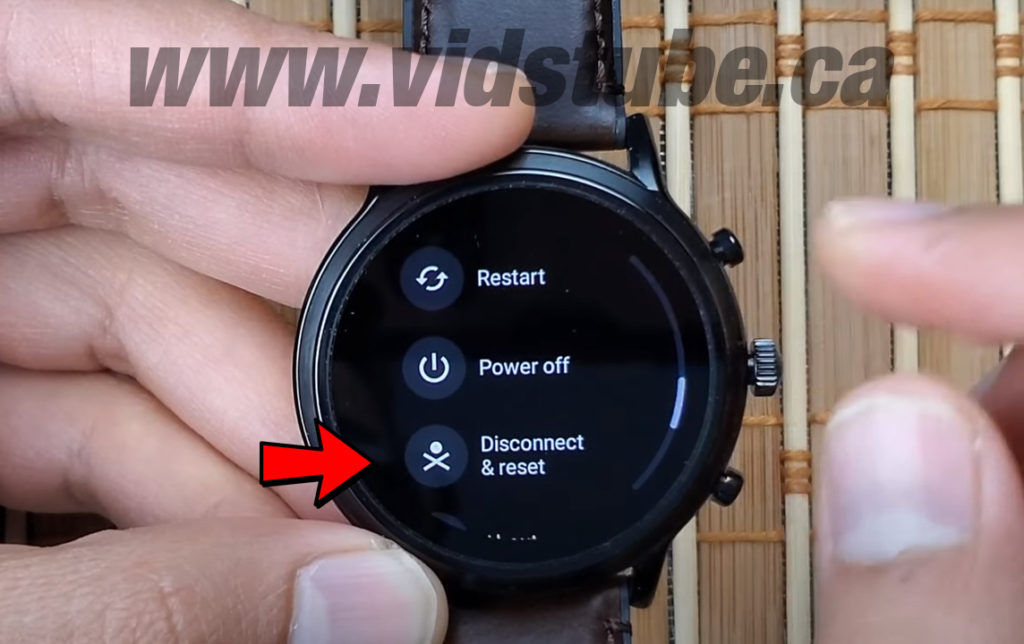 If you click yes when prompted, your watch will turn off & it may take few minutes but basically everything will be erased from your watch like the contacts, call logs, music, fitness data, images apps, games & all once your watch starts up, it will be just like when the watch came out of the box for the first time, so you have to re connect & set it up as a new device.
Now let's say for instance the screen is un-responsive & you tried to reboot as discussed earlier during this video & nothing works and you are left with no other options than you try to enter the recovery mode by pressing the crown button & the bottom right button until you feel a vibration at which point you have to let go the button & you will enter the recovery mode. A caution do not mess around here unless you really need to as you are in unchartered territory.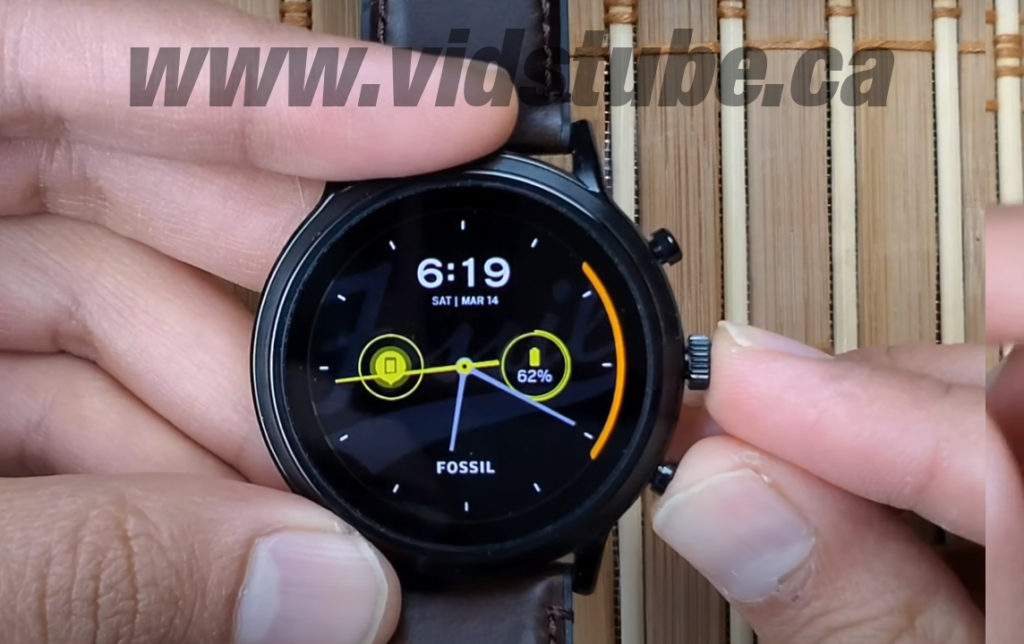 In recovery mode you will find options like start, reboot bootloader, recovery mode & the power off as shown in this image. To toggle between all these modes you have to single press the crown button.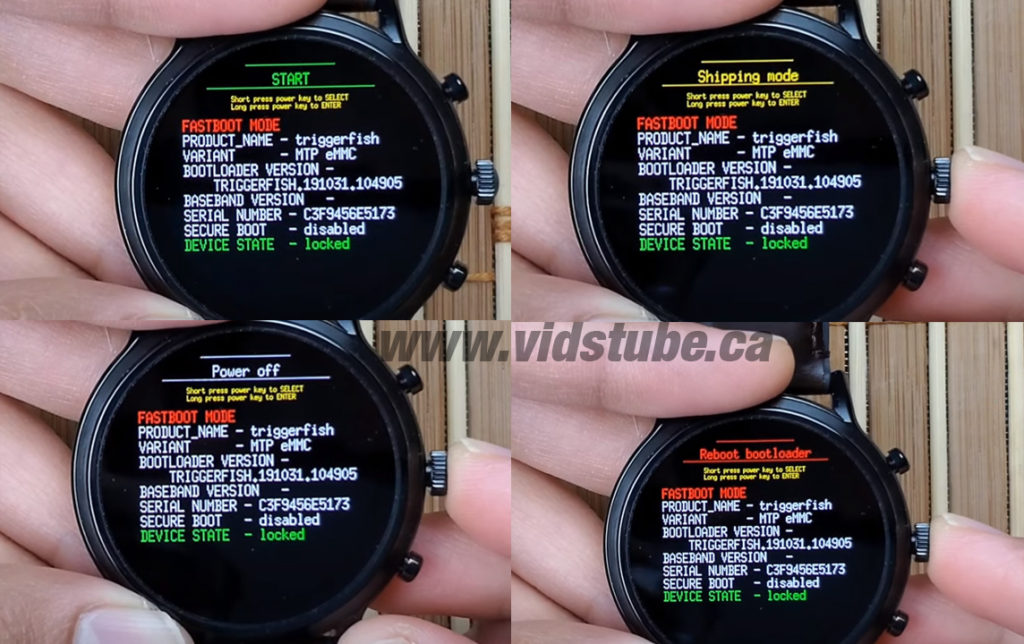 Toggle to the recovery mode. Now if you were to press & hold the crown button on any of this mode you will enter in that mode. So in start mode the watch will just start normally. In boot loader mode the watch will restart to the boot loader screen again. In shipping mode the watch will just turn off and after that no matter how many buttons your press the watch will not turn on unless you put it in charging the rationale behind this mode is sometimes manufacturer doesn't want the watch to accidently turn on during shipment so unless you put a charger on the watch will not turn on. The power off mode is just to turn off the watch, upon start the watch will start normally.
Finally when you long press the crown button on the recovery mode you will get this no command screen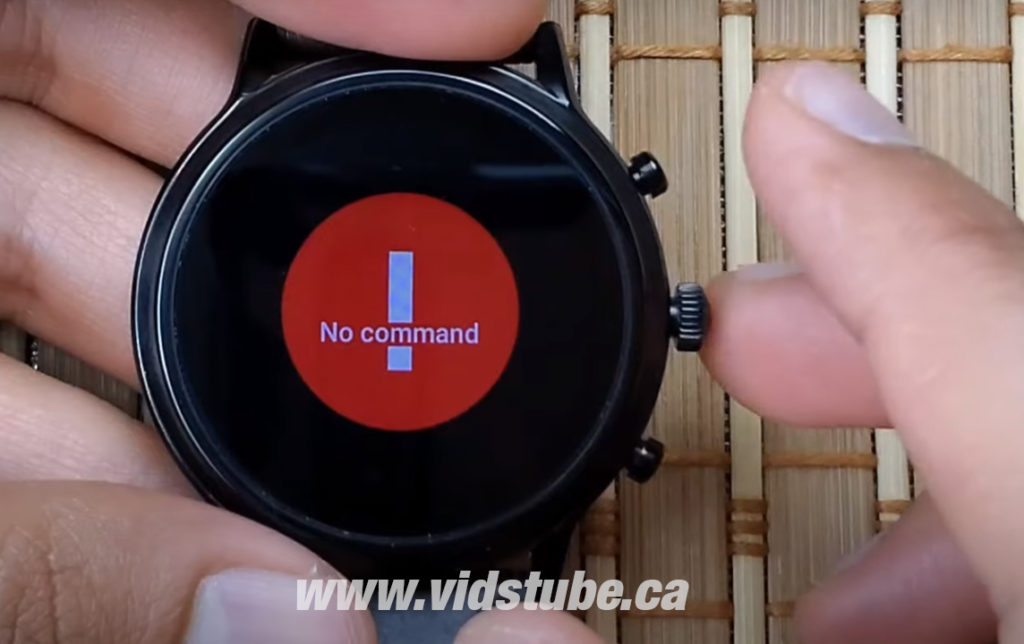 But instead of click holding the crown button you have to hold the crown button & simultaneously swipe up to enter the recovery mode, where you will find 11 options but one of which will be wiped out/factory reset as shown in the image. To toggle between those 11 options you have to either swipe up or down & to enter them you can swipe left/right or click the crown button. So this option will factory reset your fossil gen 5 completely & your fossil gen 5 will be as if it came out of the box. If you want to learn about those 11 options you can check the video out linked at the end of this article.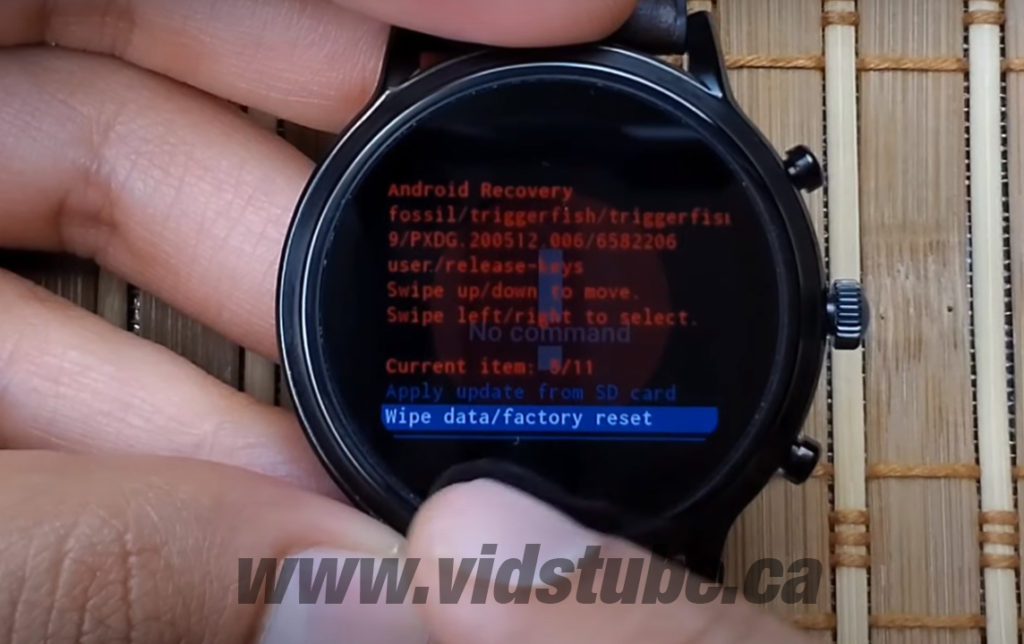 So I hope this was helpful & now at least you know what to do if you were to stuck anywhere on the watch for any reason like a faulty, glitchy app or if the screen is frozen or stuck. If you are someone new to my blog please subscribe to my blog so you don't miss out any upcoming blog post. Please share this blog on social media & comment down below if you have any issues or concerns. See you in the next blog post.